Looks like the season is already beginning to warm up again. Most businesses are finishing up their annual refurbs and setting their eyes on a new chapter. This week we're mixing business and pleasure but specifically two jazz events.
International Business Week Conference: 18-19 October
This year the conference will be very tech-focused. On one side we BIBA will be examining the evolution of the work place and how the balance between computers and people plays out and on the other information and security; how our privacy is disappearing and how businesses have a responsibility of maintaining their own, and as a result, our cybersecurity. Digital Currencies and Gender are critical topics being discussed especially in the evolution of the Bajan workplace. Then to keep everything topical there will be discussions on Foreign Exchange Controls, Debt and Taxation Treaties. ibw.biba.bb
VSOP Dixiejazz at The Waterfront Cafe: Thursdays
Most people know that this is on but most people have also never gone to check it out for themselves. There's no admission fee, the food (try the pepperpot) and drink are as good as you could hope for and the music will leave you in a state of life-nice. Dixie is brilliant and VSOP are even brillianter at it. If you're one of those people who cheer their way through church then this event has your name all over it.
BIBA Charity Walk/Run: Saturday 21st October
It has never not happened. So this year, in line with the International Business Conference, BIBA have organised another of one of the countries most popular fun runs. The start and finish are at Pirates Cove and this year the Charity is focusing on raising funds for much-needed equipment for the Eunice Gibson Polyclinic. Adults cost $25 and Children under 12 $15. As usual you'll get a tshirt and you'll burn those calories like it's 1999.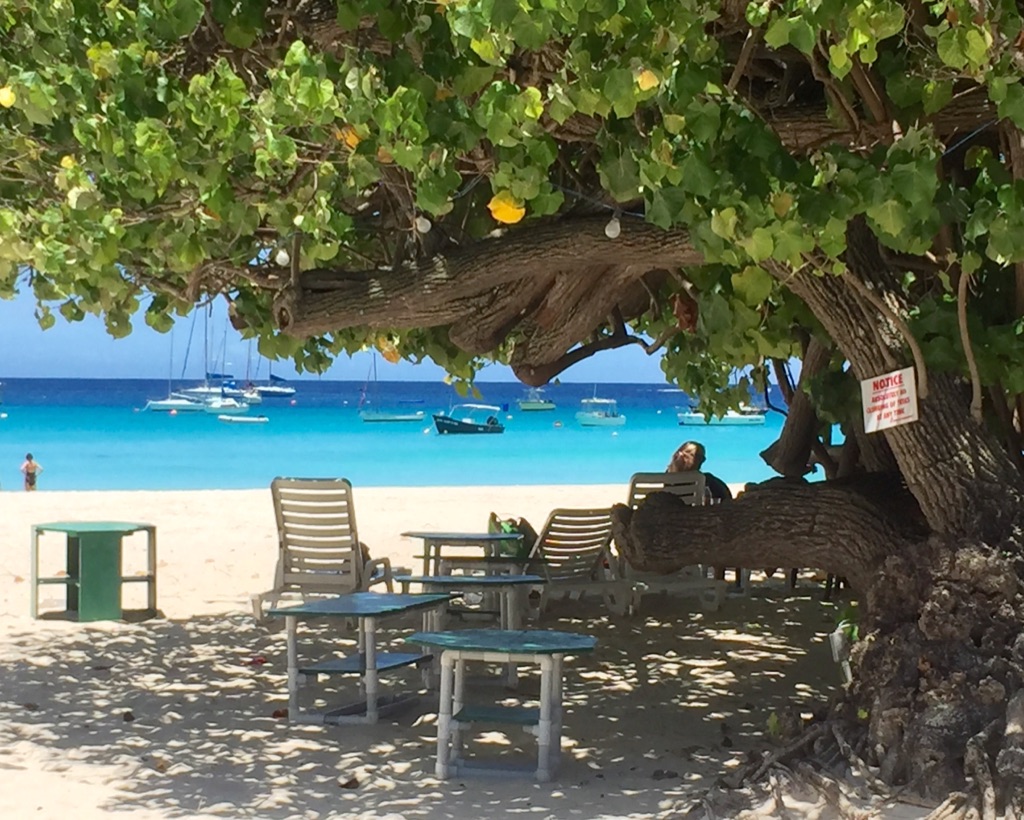 Beachside Par-tay [sic] at The Yacht Club: Saturday 21st October
Non-members are as welcome as members to watch the 11-piece Brass Soul Band pump out classic mowtown and funk. It starts at 9pm and is $25 admission. Big bands are possibly the biggest source of unexpected happy you can find on Earth. We also have a theory that each musician looks like their instrument – kind of like how we look like our pets. It's hilarious.
Torchlight Experience at The Barbados Museum: Friday 27th October
What's better than exploring Bajan culture? Doing it with torches. The theme is based around Millie Gone to Brazil and BCC students will be working their theatrics to bring the event to life. It last an hour and there is a tour at 7pm, 8pm and 9pm. Adults pay $30 and it's $15 for children under 12.
Come and join the first of the Torchlight Experiences for the 2017 season, where the Barbados Museum takes you on a journey through the many folktales of Barbadian culture! Highlighting stories such as the folk song "Millie Gone to Brazil" amongst others, explore the darkened corridors of our collections and watch as the Barbados Community College theater students bring these traditional stories to life!
More Information